Catlettsburg Family Care Center welcomes physician assistant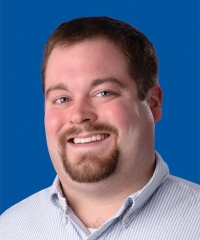 King's Daughters welcomes physician assistant Jason Mullins to its Family Care Center in Catlettsburg. Mullins joins Stacy Ann Dixon, M.D., Anna Patton, M.D., and nurse practitioner Rhonda Crawford.
Mullins earned his Master of Science in Physician Assistant studies from the University of Kentucky, Lexington. He is board certified by the National Commission on Certification of Physician Assistants.
A physician assistant, also known as a PA, practices medicine under the supervision of a physician or surgeon. A PA examines patients, diagnoses injuries and illnesses and provides treatments and prescribes medications.
New patients are welcome. Services include:
Primary care for the entire family, from newborns to mature adults
Management of acute and chronic conditions
Well-child and well-woman checkups
Immunizations
Laboratory services and X-rays
King's Daughters Family Care Center Catlettsburg is located at 4004 Louisa Road. To schedule an appointment, please call (606) 739-6095.