Free flu vaccination clinics beginning Oct. 4
Category: News
Posted On:
Written By:

Jennifer Fields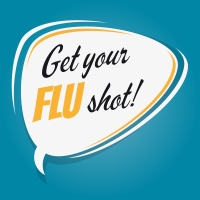 It's time to get your flu shot! King's Daughters has scheduled two
free
flu shot clinics:
2 to 5 p.m. Tuesday, Oct. 4, at Ashland Town Center, near JC Penney
6 to 9 p.m. Friday, Oct. 14, the Tyler Preston Flu Vaccine Clinic at the Fairview High School football game, inside the main gate
Immunizations are for adults age 18 and older and will be available while supplies last. Shots will be provided on a first-come, first-served basis; appointments are not needed.
Participants are required to sign a vaccination consent form.
Influenza is a contagious disease that can be spread by coughing, sneezing or nasal secretions. Everyone experiences the flu differently. For some, symptoms last only a few days. For others the flu can be a serious, even fatal disease. Young children, people over 65, pregnant women and those with heart, lung or kidney disease can become very sick with the flu.
In 2014, Tyler Preston, a 33-year-old Fairview High School graduate, died from flu complications. The Fairview Clinic has been organized by his father and held in Tyler's memory.
By getting the flu vaccine, you protect yourself – and those you love – from a preventable, potentially fatal disease.
The Centers for Disease Control and Prevention recommend getting the flu vaccine as soon as possible. Influenza occurs from October through May, with most cases occurring in January and February. It takes about two weeks for protection to develop following immunization.