Butterfly release commemorates infant loss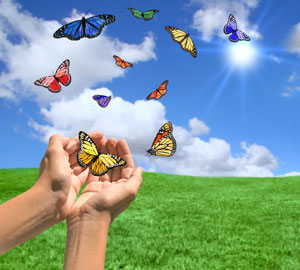 King's Daughters Pregnancy and Infant Loss Support Group invites families who have experienced the loss of an infant during pregnancy or following birth to participate in a butterfly release and prayer ceremony at 2 p.m. Saturday, May 13 at the Ashland Central Park fountain.
Each participant receives a butterfly to release in memory of the child. There is no charge to participate. Reservations are requested but not required. Please call (606) 408-2152 or email to Cathie.Whitt@gmail.com to RSVP or for more information.
About the Support Group
The Pregnancy and Infant Loss Support Group meets on the second Thursday of each month at 7 p.m. in the KDMC Health Education Center (lower level of the Lexington Avenue parking facility). New members are always welcome.