Program on atrial fibrillation is Tuesday at Kentucky Farmers Bank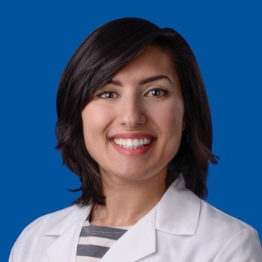 King's Daughters, in conjunction with Kentucky Farmers Bank, will present "Understanding Atrial Fibrillation" with electrophysiologist Ola Khraisha, M.D., on Tuesday, May 23.
The presentation will take place in the 2nd floor conference room of the Kentucky Farmers Bank, 6313 U.S. Route 60, Ashland. A free buffet lunch will be served beginning at 11:30 a.m., with the talk beginning at noon. RSVPs for the lunch are required and may be made by calling 1-888-377-KDMC.
In conjunction with the presentation, King's Daughters will provide a free health screening, including checks of total cholesterol, blood sugar and blood pressure, in the bank lobby from 11 a.m. to 1 p.m. No appointment is needed.
Electrophysiologists are cardiologists who have received additional training in the diagnosis and treatment of heart rhythm disorders, including atrial fibrillation, tachycardia, bradycardia, and atrial flutter.
Dr. Khraisha earned her medical degree from the University of Jordan College of Medicine in Amman, Jordan and completed her internal medicine residency at East Tennessee State University in Johnson City, Tenn., where she also completed her cardiology fellowship.
She completed both a clinical cardiac electrophysiology fellowship and an advanced cardiac electrophysiology fellowship at Georgetown University's Medstar Washington Hospital Center in Washington, D.C. She is board certified in internal medicine with subspecialty certification in cardiovascular medicine.
Dr. Khraisha is a member of King's Daughters Cardiology, seeing patients in both Ashland, Ky., and Portsmouth, Ohio. New patients are welcome. For more information, call the practice at (606) 324-4745.