King's Daughters welcomes nurse practitioner to Flatwoods Family Care Center
Category: News
Posted On:
Written By:

Tammi Holbrook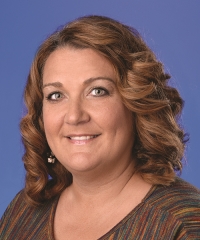 King's Daughters welcomes nurse practitioner Lisa Davis to its team at Flatwoods Family Care Center, joining family physician Will Williams, D.O. and physician assistant Sonya Caldwell, PA-C. The center is located at 1107 Bellefonte Road, Ashland.
Davis earned her Master of Science in Nursing from Ohio University, Athens. She is board certified by the American Nurses Credential Center.
Nurse practitioners are registered nurses with advanced training in diagnosing and treating illness. They are primary care providers that prescribe medications, treat illnesses and administer physical exams. As primary care providers, they provide important preventive care, regular health screenings, help patients manage acute conditions and ensure greater continuity of care throughout patients' lifetimes.
New patients are welcome at Flatwoods Family Care Center. Services include primary care; walk-in labs, X-rays and injections; and flu immunizations.
To schedule an appointment, please call (606) 834-0125.