Family Care Center in Ironton welcomes family physician
Category: News
Posted On:
Written By:

Tammi Holbrook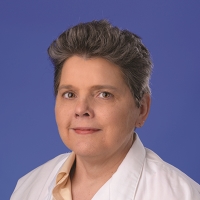 King's Daughters Family Care Center — Ironton welcomes family physician Kathleen F. Murray, D.O., joining Kurt Hoffman, D.O., and nurse practitioners Alisha Faulkner, Ronda Nickoson and Sara Shannon.
Murray earned her medical degree from Oklahoma State University Center for Health Sciences, Tulsa, Okla. She completed residency at Oklahoma University/Southwest Oklahoma Family Medicine. Murray is board certified by the American Board of Family Medicine.
A family physician provides continuing and comprehensive medical care, health maintenance and preventive services to each member of the family regardless of sex or age. The family physician is qualified to serve as the patient's advocate in all health-related matters, including the appropriate use of consultants, health services and community resources.
King's Daughters Family Care Center — Ironton is located at 912 Park Ave. New patients are welcome. To schedule an appointment, call (740) 534-0021.