Success Stories
Take a look at some of our patients' stories, and how they have made the commitment to living a healthier life.
June 2023
Terry Lewis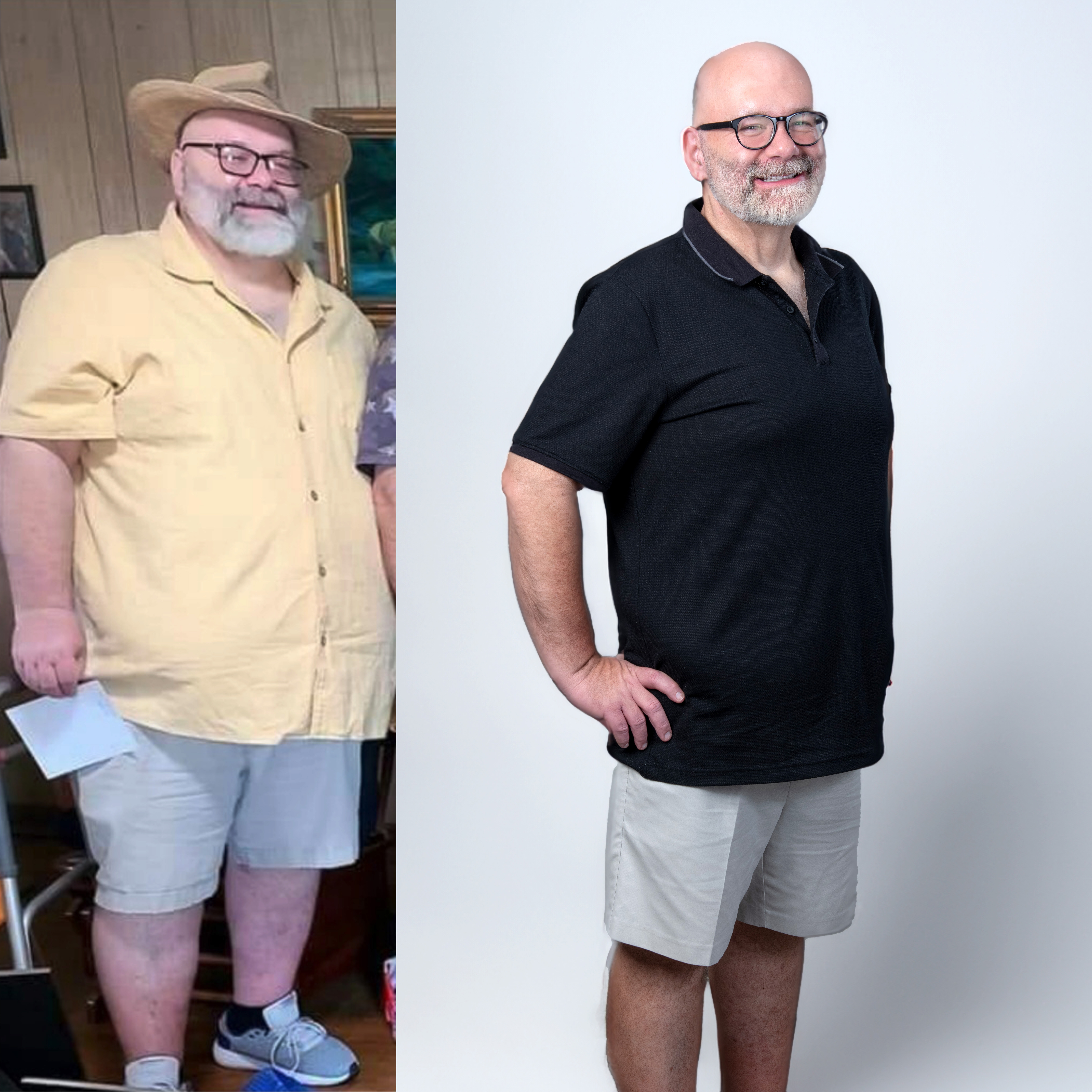 ​
Terry Lewis says he tried to lose weight several years ago, and was partially successful in achieving his goal—but he says his head wasn't in it and he regained weight. Four years later, in December 2021, he wanted to try again. But this time, he had the support of the Center for Healthy Living team at King's Daughters.
Before surgery, patients have a crucial pre-surgery regimen designed to help them prepare physically, mentally, and emotionally for surgery... and afterward. This has been an essential part of the King's Daughters program, which has helped patients for more than 20 years. "The support I had was incredibly helpful," Terry said. "I felt more ready."
Before undergoing the sleeve gastrectomy procedure with bariatric surgeon Rod Tompkins, M.D., Terry said his "blood pressure was high and not coming down. I had gained more weight and was having mobility issues." A few weeks after surgery, Terry began losing weight. "I hadn't noticed how unhealthy I was until I noticed how much better I felt when I lost weight. I didn't realize how much I had not been participating in life until I started doing it again."
Terry is still on his weight loss journey. He has lost more than 150 lbs. to date, and is still on his way to his goal to be in the 220 lb. range. The Carter County, Kentucky, native says he now "exercises daily, including weight lifting and walking—sometimes both. I do a lot of hiking."
Lewis also emphasized what he learned from the Center for Healthy Living team before surgery: the procedure is just one part of what makes the program work. "I had to get the exercise and change my eating habits and what I ate for everything to work. The internet has been a great tool to find wonderful recipes that meet my nutritional needs while still keeping really good flavors and tastes in my diet." He also credits continuing regular check-ins from the Center for Healthy Living as a key part of his success.
He also devotes more time to family activities, including activities with his great-nieces and nephews. "When you are overweight you have to plan ahead. Going to the movies or live theater can be difficult. Things are a lot better now."
​
May 2023
Christy Castro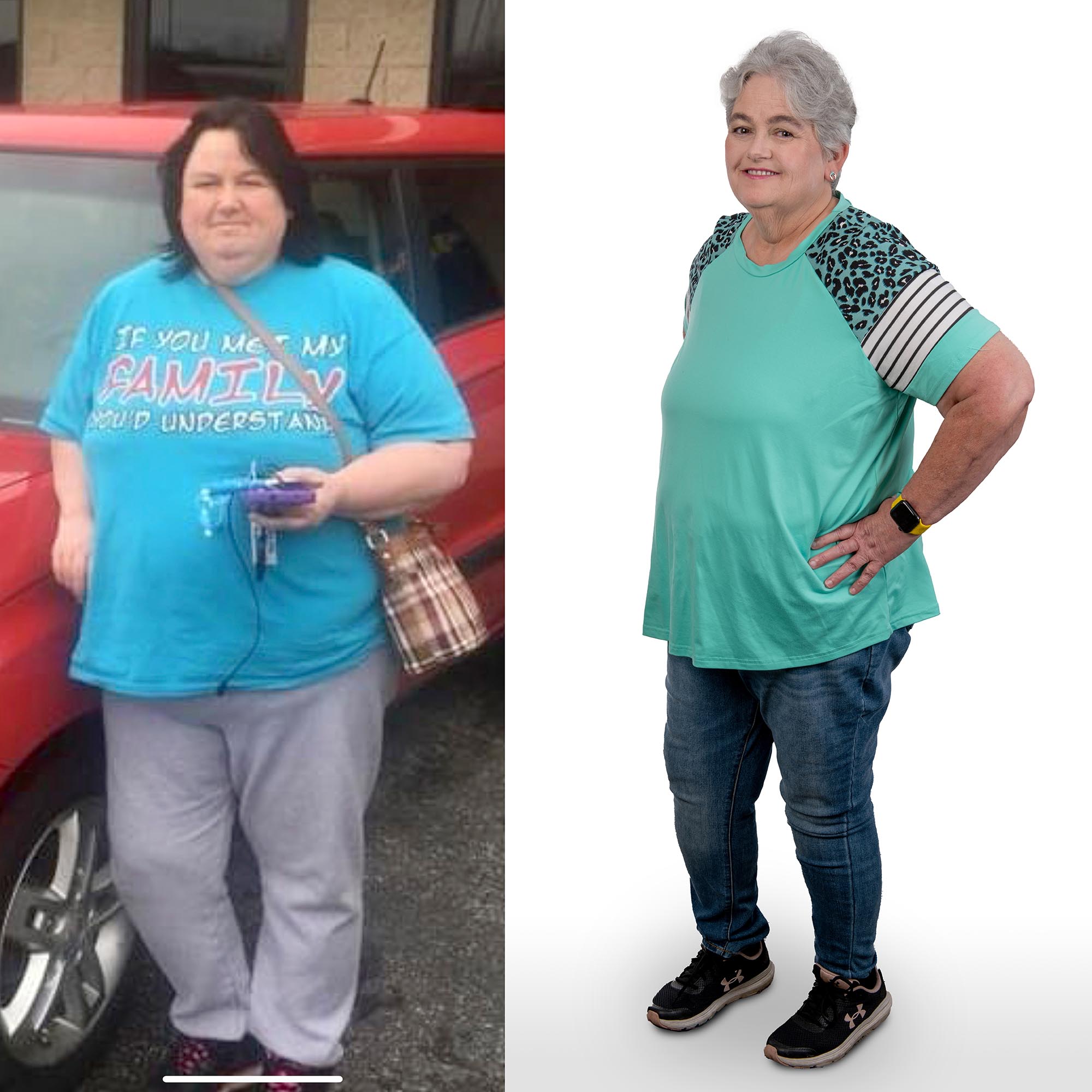 "I wanted to be healthier and be able to play with my grandchildren." Christy Castro says she is closing in on her weight loss goal a little more than a year after her sleeve gastrectomy in March 2022 with bariatric surgeon Timothy Wheeler, M.D. The Ironton, Ohio, native says, in addition to being an active grandmother, she wanted to help control her diabetes and feel better. "Before starting the program at King's Daughters, my legs and back were bad. Now, they are better, and I'm walking a lot."
The Surgical Weight Loss program begins with an assessment of a patient's health, then introduces healthy habits in the lead-up to surgery. Christy says at the beginning, "it was a little rough. I wasn't used to doing the things they asked. I knew to get where wanted to be I had to, though. I got used to it and still am."
From a high of 339 pounds, Christy is down to 229 pounds in May 2023, with a goal weight of 180 to 200 pounds. "I'm drinking a lot more water, and exercising. I don't sit around like I used to. I go to the gym regularly to walk on the treadmill and use the bikes. I also do arm exercises."
Christy credits her success to what started her on her weight loss journey in the first place: mindset. "There are a lot of changes, but they are good ones. I used to eat potatoes with ever meal. Now, I enjoy healthy meats, not fried ones. And lots of fish."



April 2023
Melinda Feltner
Melinda Feltner, from Louisa, Ky., knew she needed to make a change. With her weight at a high of 288 pounds, she "was still very nervous about the weight loss process. I knew all the steps to take, but I was still so miserable. I had to take a chance for myself, and for my health.
"My husband was a great support for getting healthy. We both knew I had to cut the chances of health problems I was getting ready to face."

Some problems were already there. Like walking the stairs to her classroom at Lawrence County High School, where Feltner is a teacher and basketball coach. "I wanted to do the simple things that you can take for granted, like walking our dog, and coaching my girls without feeling miserable."

Melinda's determination led her to the Center for Healthy Living, with its team of nurses, counselors and dietitians, and bariatric surgeon Rod Tompkins, M.D. "Dr. Tompkins was wonderful. When I first met him in March 2022, I doubted what he told me. He said I would do fine as long as I followed the program before and after surgery, and listened to the dietitians."

Melinda's surgery date was April 20, 2022. A year later, her hard work and determination, together with support from her family and the Center for Healthy Living team, proved Dr. Tompkins was right.

"Today, I'm happy to say I'm 175 pounds. I'd like to get to 165 – it's a goal for me. I'm excited to see Dr. Tompkins for my one-year follow-up."
---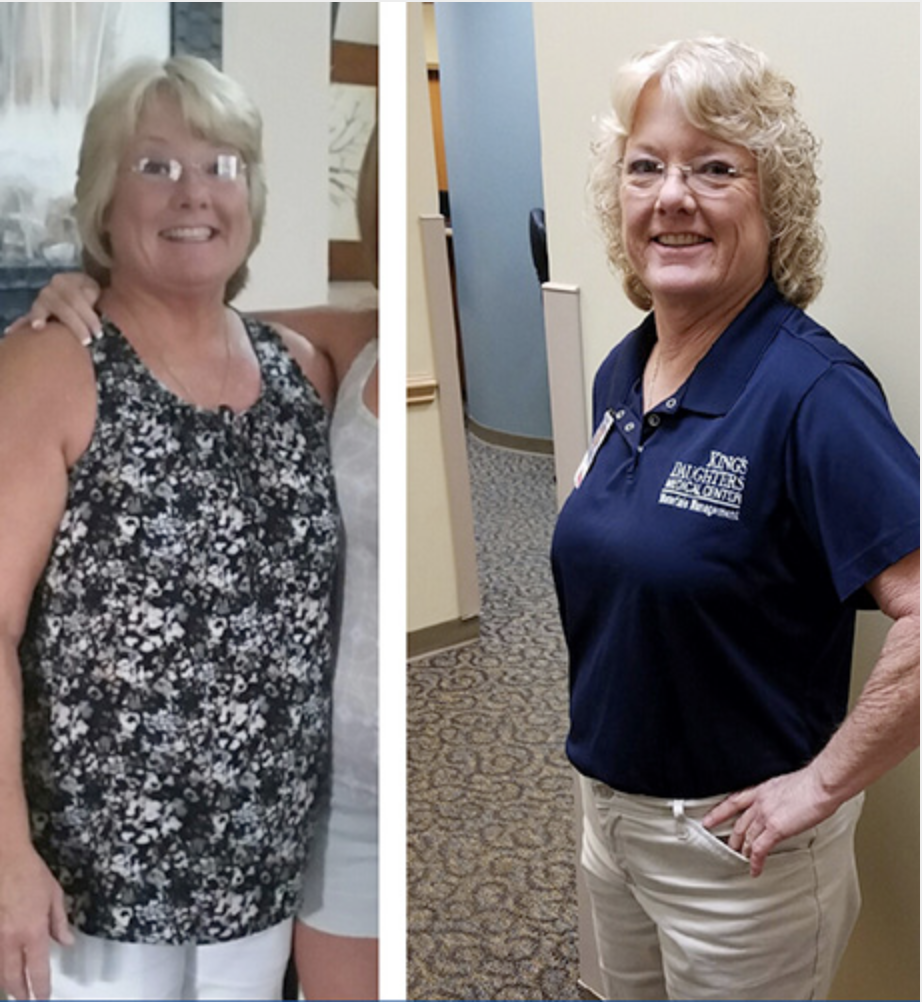 Teena
Asbury
Pounds Lost: 12% of body weight
Type: Choose To Lose
"Because the class time was so convenient to my work schedule, I didn't have an excuse not to go, Asbury said. "I know I can have a sweet treat once in awhile. Portion control and activity are key. I find I enjoy walking at least 3 to 4 miles after work and it also helps relieve stress."
---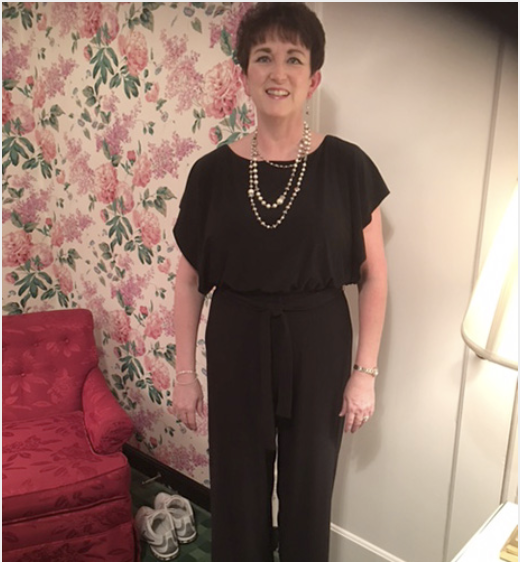 Twila
Cartmell
Pounds lost: 120 pounds
Type: Surgical Weight Loss
Twila lost 120 pounds through gastric sleeve surgery and couldn't be more thrilled.
"I have had no complications, and I no longer have to take blood pressure medicine, cholesterol medicine or gastric reflux medicine. I elected to have gastric sleeve surgery, and it was the best decision I ever made for myself. We are now blessed with three grandchildren. I can babysit, go to the zoo and not have to stop every few minutes to rest. I can get up from the floor without assistance. I take the stairs now and honestly my family says they can't keep up with me. This surgery and the subsequent weight loss have given me my life back. I am forever thankful I made this decision!"
---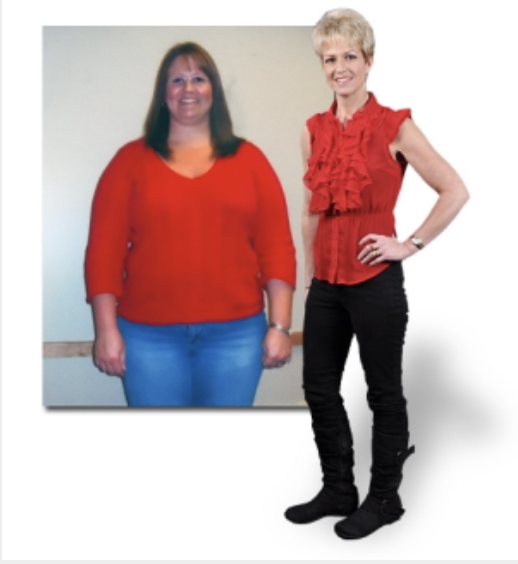 Amy
Cook
Pounds Lost: 123
Type: Surgical Weight Loss
"I not only eat healthier, I am healthier and I feel fantastic. I know I made the right decision for myself."
---
Lara
Garland
Pounds Lost: 122
Type: Surgical Weight Loss
"I had been overweight my entire life and needed a change. I didn't want my kids to struggle with food the way I always had. Now we all live a healthier and more active lifestyle. Bariatric surgery gave me the life I had always wanted!"
---
Charlotte
Herring
Pounds Lost: 100
Type: Surgical Weight Loss
"What a difference a year makes. Losing 100 lbs. this past year has allowed me to eliminate nearly 20 medications from my daily routine. And I feel so much better about myself."
---
Brenda
Roberts
Pounds Lost: 146
Type: Surgical Weight Loss
"I started my journey in August 2015, with my gastric sleeve surgery in October 2015. I have lost 146 lbs. so far and now have a different outlook on life. I now exercise at least five days a week and have changed my whole way of viewing food. I use to live to eat but now I have the mindset of eating to live. The nutrients that my body needs, defines the choices of foods that I make now. I have a lot more energy to do things that I love to do. I was able to go off all of the medications that I was taking before surgery."
---
Donna
Thompson
Pounds Lost: 105
Type: Surgical Weight Loss
"Having this surgery has given me help I needed to be successful after a life long struggle with weight. I have lost 105 pounds and feel wonderful. I am happy, healthy, and loving life."