Genetic Testing
Game changer for patients and their families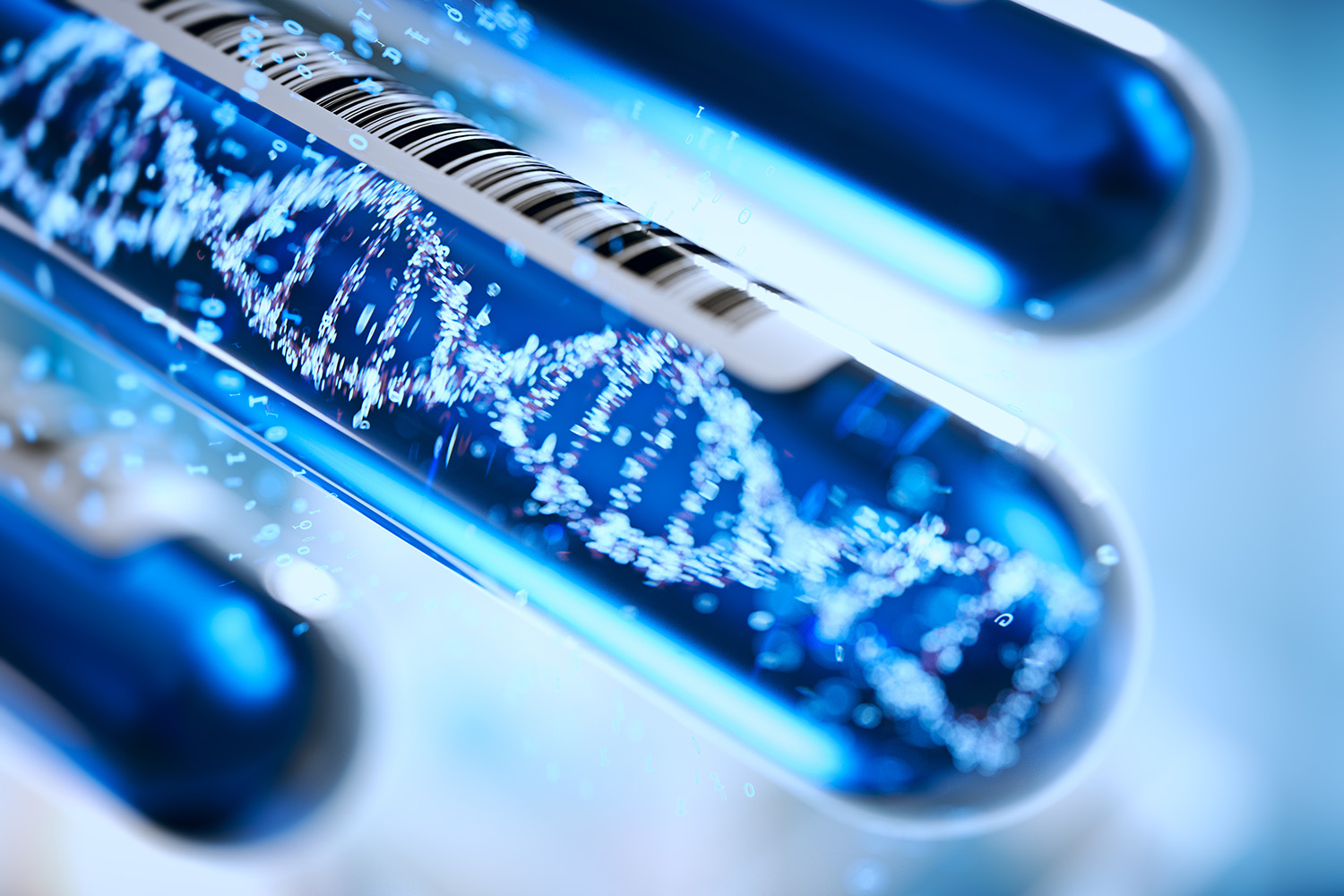 King's Daughters offers genetic testing at both its Center for Advanced Imaging and the Oncology Center of Excellence. The test is often provided to patients who have been newly diagnosed with breast cancer. Testing can reveal BRCA-1 and BRCA-2 mutations, along with a variety of other genetic abnormalities associated with cancer.
Genetic testing can help guide treatment choices and can reveal susceptibility to other cancers.
"In patients with a cancer diagnosis, this information may change their treatment," said King's Daughters breast surgeon M. Katherine Hughes, M.D. "It may change their plan with drugs, like chemotherapy drugs. It may also change whether or not they're a candidate for radiation or impact their surgical management."
Sometimes women with breast cancer choose to have genetic testing to help identify risks to other family members. There is a 50% chance a patient's BRCA-1 and BRCA-2 breast cancer gene mutation could be passed to a child, regardless of gender. Patients with a gene mutation often choose to notify immediate and second-degree relatives.
"Part of our job in post-test counseling is making sure that family members have the resources, tools and information to update their family," said Dr. Hughes.
Counseling prior to genetic testing informs patients about the procedure and how results could affect them and their families. The presence of a genetic mutation does not mean an individual will get breast cancer, but does reveal that they are at an increased risk of developing it, Dr. Hughes said. Finding a gene mutation is rare, but the discovery of one is very important.
Patients are not required to undergo genetic testing, but Dr. Hughes noted most opt to do it.
Those with a family history of cancer who are deemed by their healthcare provider to be at high risk for developing breast cancer can also undergo the testing. King's Daughters oncologist Chad Tarabolous, M.D., noted, these individuals usually have a first-degree relative with a cancer diagnosis.
"These individuals are typically at a young age, usually less than the age of 50," said Dr. Tarabolous. "Before we didn't really have a process set up where we could do genetic testing so a lot of it was sent out to other facilities. With the format that we have in place now, when patients that are diagnosed with breast cancer come into their clinic appointments, we can incorporate their genetic testing into that actual appointment," said Dr. Tarabolous.
Results are usually available in 10 to 14 days. Health insurance typically covers genetic testing for those who have been diagnosed with breast cancer, but insurance coverage does vary. A physician order is not needed for genetic testing. For more information on King's Daughters' genetic testing call (606) 408-2650.