PGY1
The PGY1 residency is an ASHP-accredited, post-graduate program that begins around July 1 annually. We accept four residents yearly.
View the PGY1 Pharmacy Residency flier.
CORE ROTATIONS
Orientation
Advanced Illness Management
Critical Care
Hospitalist
Infectious Diseases
Medication Safety
Emergency Medicine or Ambulatory Care (selective rotation – resident chooses one)
LONGITUDNAL ROTATIONS
Management
Research
Staffing
Teaching certificate
ELECTIVE ROTATIONS
Administration
Antimicrobial Stewardship (Management)
Cardiology
Emergency Medicine
Neonatal Intensive Care Medication Safety
Oncology
Pain Management/Substance Use Disorder
Pediatrics
Transitions of Care
Repeat a core rotation
SAMPLE RESIDENCY SCHEDULE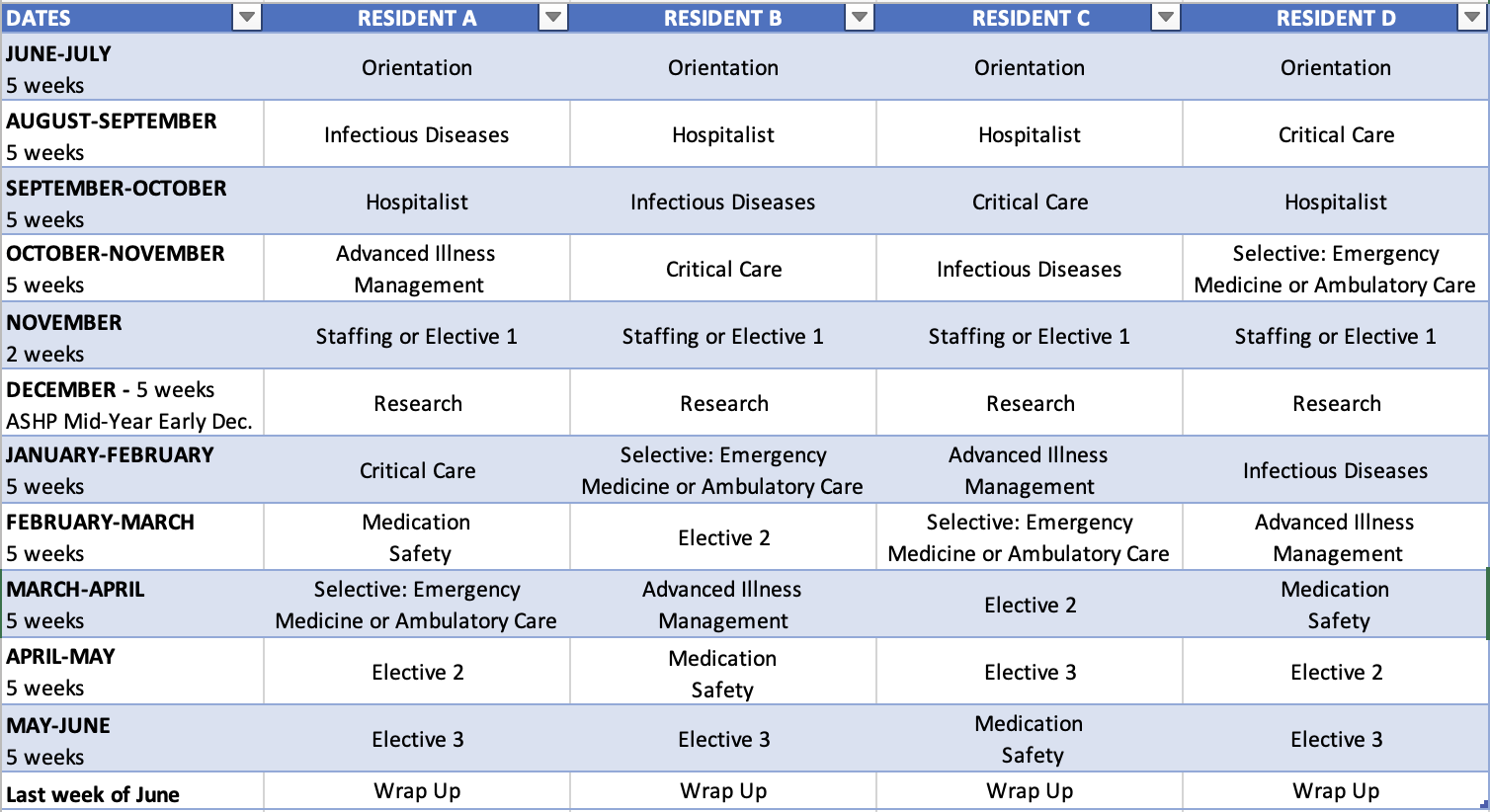 STAFFING REQUIREMENTS
Residents will staff in the central pharmacy every third weekend (10-hr shifts), every fourth Friday (half day), and rotating holidays.
PROGRAM COMPLETION REQUIREMENTS
Participation in ASHP Midyear Conference – Collaborative poster presentation with co-residents
Yearlong research project with manuscript – Presented at Eastern States Residency Conference
Two medication use evaluations/medication policies
2 ACPE-approved CE presentations
Teaching Certificate (offered through Marshall University School of Pharmacy)
Four professional/community service events
P&T Committee meeting presentations- Formulary addition request – Quality improvement/cost-savings
STIPEND
PGY1 2023-2024 RESIDENTS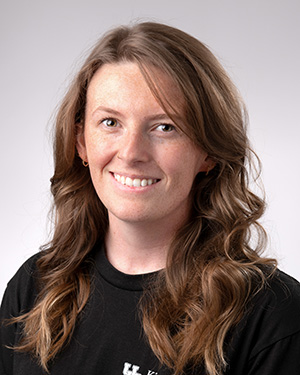 Ashley Luster, PharmD
PGY1 - 2023-2024
Dr. Ashley Luster is a current PGY1 pharmacy resident at UK King's Daughters Medical Center in Ashland, Ky.
Dr. Luster received her Bachelor's of Science in 2018 and her Doctor of Pharmacy degree in 2023 from the University of Charleston in Charleston, West Virginia.
After completing her PGY1, she plans to pursue a PGY2 in critical care. Her professional interests include critical care, emergency medicine, and toxicology.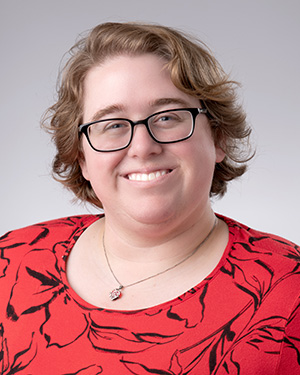 ​Harleigh Bellmann, PharmD
PGY1 - 2023-2024
Dr. Harleigh Bellmann received their Doctor of Pharmacy degree from Ohio Northern University in 2022.
After PGY1 residency, they plan to pursue further training into both psychiatric pharmacy and medication safety.
In addition, they plan to pursue a teaching position within the next decade.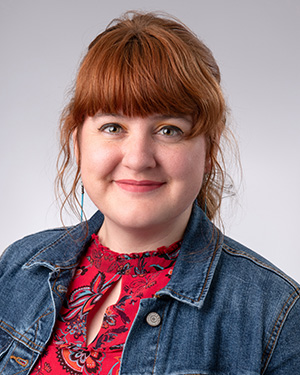 Brooke Toller, PharmD
PGY1 - 2023-2024
From sunny Arizona, Dr. Brooke Toller graduated with a Bachelor of Science in Public Health from Brigham Young University and a PharmD from Roseman University of Health Sciences.
Areas of interest include infectious diseases, diabetes management, substance use disorder, women's health and pediatrics.
She plans to complete a PGY2 in Infectious Diseases, with the goal of pursuing a career in Pediatric Infectious Diseases.