PGY2 Pharmacy Residency in Infectious Diseases
The residency is a 12-month, ASHP-pre-accredited, post-graduate program that begins around July 1 annually. We accept one resident yearly. Application deadline is Jan. 15. Early commit for KD PGY1 resident available.
Click here to view the Pharmacy PGY2 Flier
CORE ROTATIONS
Antimicrobial Stewardship Inpatient (2 blocks)
Antimicrobial Stewardship Outpatient
Emergency Medicine
Infectious Diseases Consult (2 blocks)
Microbiology and Infection Control (2 weeks)
Transitions of Care
Orientation
Research
LONGITUDINAL ROTATIONS
Antimicrobial Stewardship
Infectious Diseases Clinic – HIV and Hepatitis C
Practice Management
Staffing
ELECTIVE ROTATIONS
Critical Care
Outpatient Parenteral Antimicrobial Therapy (OPAT)
Advanced/repeat core rotations
PGY2 SAMPLE SCHEDULE
The PGY2 resident will staff every third weekend in the clinical pharmacy office. Activities include order verification and dosing of antimicrobials, antibiotic timeouts, and culture result reviews.
PROGRAM COMPLETION REQUIREMENTS
Participation in ASHP Midyear Conference
Presentation at a regional or national conference
Completion of a quality improvement project
Completion of a year-long research project
Preparation of a research manuscript
Presentation of two ACPE-approved CEs
Completion of a teaching certificate program if not completed during PGY1 (offered through the Marshall University School of Pharmacy)
STIPEND
JACOB OSBORNE, PHARM.D., MBA
PGY2 Infectious Diseases Resident 2023-24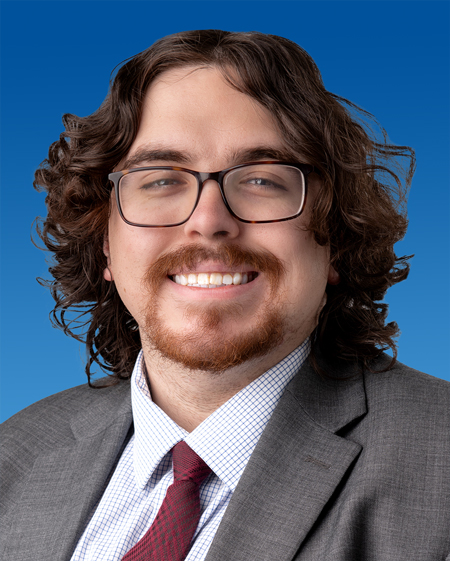 ​Dr. Osborne is the current PGY2 Pharmacy Resident in Infectious Diseases and a 2022 graduate of the University of Kentucky College of Pharmacy. He also earned his Master in Business Administration from the University of Kentucky Gatton College of Business in 2022. He completed his PGY-1 residency at KDMC in 2023. Dr. Osborne's areas of research interest are antimicrobial stewardship, HIV medication management, and Hepatitis C screening initiatives. Upon completion of the PGY2 residency, Dr. Osborne plans to work in an Infectious Diseases clinic and assist in the treatment of patients infected with HIV and/or Hepatitis C.