Long-Term Care
Kingsbrook is a beautiful home that can bring comfort and security to those needing long-term care. Making the decision to move into a long-term care facility is a challenging one for both the resident and the family. Kingsbrook is committed to making this change in your life as positive as possible. Our caring, highly trained staff helps residents increase and maintain quality of life with individualized treatment plans, activities, and a warm, comfortable, homelike environment. Residents of KBLC enjoy comfort in an environment developed to help them flourish during their golden years.
Activities
Our activities department's main focus is to help every resident thoroughly enjoy their time at Kingsbrook. Activities offers time for residents to socialize and have fun while also helping to foster independence and maintain functional ability. A large variety of games, crafts, entertainment, and outdoor events are geared toward residents with differing interests. These daily activities are aimed to keep your loved one engaged and participating to help maintain his or her independence. Memory and trivia games assist to keep residents mentally sharp while activities such as painting, crafts, and puzzles aid in maintaining fine motor skills, strength, and mobility.
Activities include:
Memory Games
Trivia
Music
Crafts
Movies
Holiday and seasonal activities and celebrations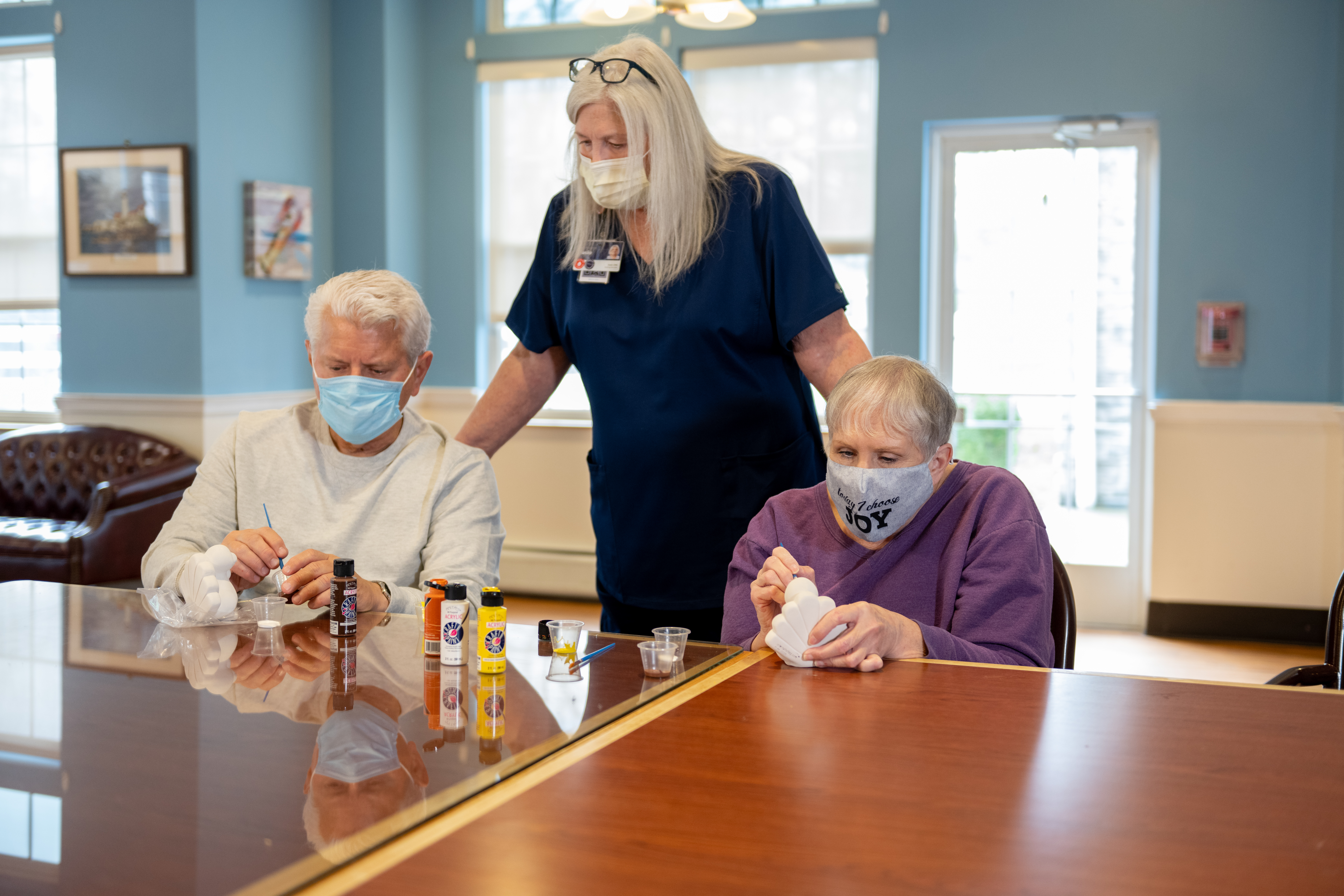 Restorative Care
Kingsbrook's Restorative Program is designed to help maintain functional abilities and restore quality of life for at risk long-term residents. Nursing staff and restorative aids continually screen our residents to determine anyone who is at risk for a decline in functional abilities. A plan of care will then be individualized to the needs of that resident.
Restorative aides will work with the resident to help improve in areas such as balance, strength, and mobility. The aids cultivate a personal relationship with each resident. This relationship helps them to motivate the resident to participate and also aids in noticing subtle differences in a resident's behavior, which may indicate a decline. The program helps foster independence, and improve daily life for our residents.
Fall Prevention
We understand that falls are one of the most significant complications for any long-term care resident. Our goal is prevention, but we recognize that falls will happen. Our falls program is intended to reduce the risk of falls for every resident in our care. Upon admission, each resident is screened by our nursing staff for his or her fall risk. Based on the results of this assessment, interventions are put into place to help keep each resident as safe as possible.