Short-Term Rehab
Our Short-Term Rehabilitation program is tailored to provide continuing care as our patients transition from the hospital, to Kingsbrook, then back home. Our therapy team provides comprehensive care, helping patients restore quality of life as quickly as possible. Our highly trained staff will help you regain your strength and mobility. Not only will Kingsbrook ensure that you reach an optimal level of recovery, but you will do so in an environment that is warm, comfortable and encouraging. Our interdisciplinary team will develop a plan of care designed to get you back home at the highest functional level possible.
Our team of highly trained physicians and nurse practitioners, therapists, nurses, dietitians, and social workers will work to develop a comprehensive treatment plan. Therapy programs will be scheduled based upon each resident's needs. Our therapists, including physical, occupational, and speech, will utilize our therapy gym and resident rooms, as well as state-of-the-art equipment to help maximize your potential and help transition you back to home as soon as possible.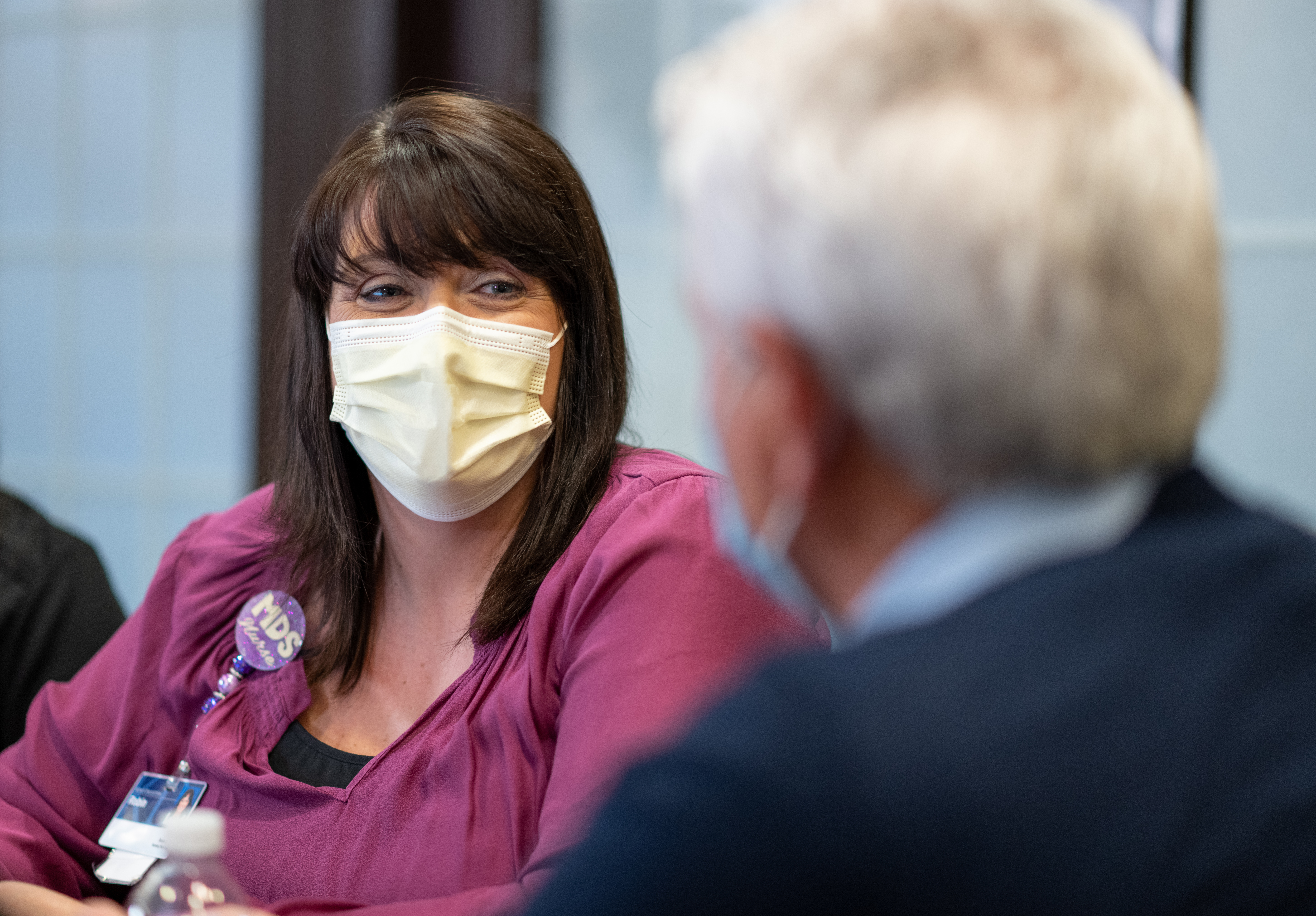 Before you have successfully completed our therapy program, your interdisciplinary team and provider will work to create an individualized discharge plan. They will work to ensure that you have a smooth transition home and to resolve and plan for any challenges that might arise. They will coordinate with the King's Daughters Home Health Department as appropriate as well as arrange transportation home. Our team at Kingsbrook will continue to provide support after you return home. This may be as simple as an answer to a medical question or as complex to guiding you back to Kingsbrook if you require more assistance adjusting to home.
Our programs main goal is to help you regain your highest practical level of functionality and to see you succeed in the transitioning back home. Kingsbrook understands that choosing the right Short-Term Rehabilitation provider is an overwhelming process and a vital step in your recovery. By choosing Kingsbrook you can ensure that your entire recovery process is well planned, managed properly, and that we are with you throughout.