What to expect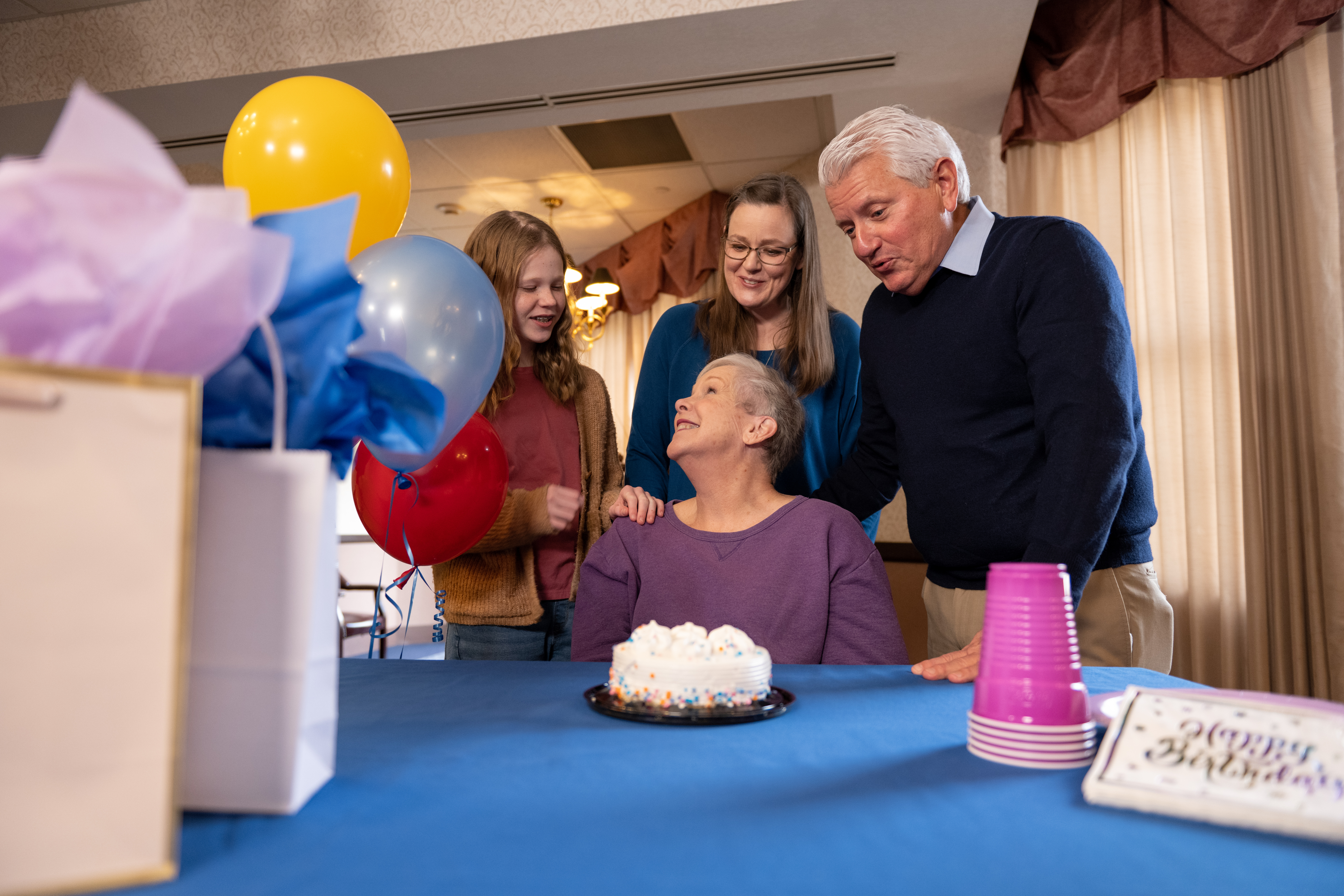 We understand the challenges patients face after a surgical procedure or illness that requires a hospital stay, so we plan meticulously for your transfer and arrival. You will be greeted with a smile as soon as you arrive, and we will escort you to your room where your immediate needs will be met and necessary medications provided. After taking some time to settle in, our therapists will evaluate the care you'll require and plan your recovery with you, setting goals for your return back home.
Personal Items
We encourage you to bring personal items from home; all personal items should be labeled with your name. Any furniture or electrical equipment will be checked for safety by our maintenance department. Items such as framed photos, favorite lap blankets, and comfortable clothing can help a resident's stay feel more "home-like." We discourage bringing items of high sentimental or financial value (such as jewelry, electronics, heirlooms, etc.) as there is a chance they may be lost or mis-placed.
Planning for Your Stay
Since most of our patients participate in rehabilitation activities, we recommend you bring a week's worth of clothing suitable for physical activity. Some people change their clothing throughout the day, so you should plan for this as well. All clothing should be marked with permanent ink or clothing labels and listed on the resident's personal inventory sheet. Our laundry department can assist with labeling clothing. Please let us know if you would like to use our laundry services.
Suggestions on clothing to bring:
Seasonally appropriate, comfortable clothing (i.e. jogging pants, cotton shirts, sweatshirts)
Comfortable shoes and slippers
Socks
Pajamas and a robe
Light jacket or sweater, regardless of season to ensure personal comfort
Coat, hat and scarf in fall and winter