Mako Robotic Assisted Surgery
Game Changer in Knee Replacement
King's Daughters Ohio is pleased to now offer total knee replacements using Stryker's robotic-arm assisted Mako System. This latest advancement in joint replacement surgery transforms the way total knee replacements are performed.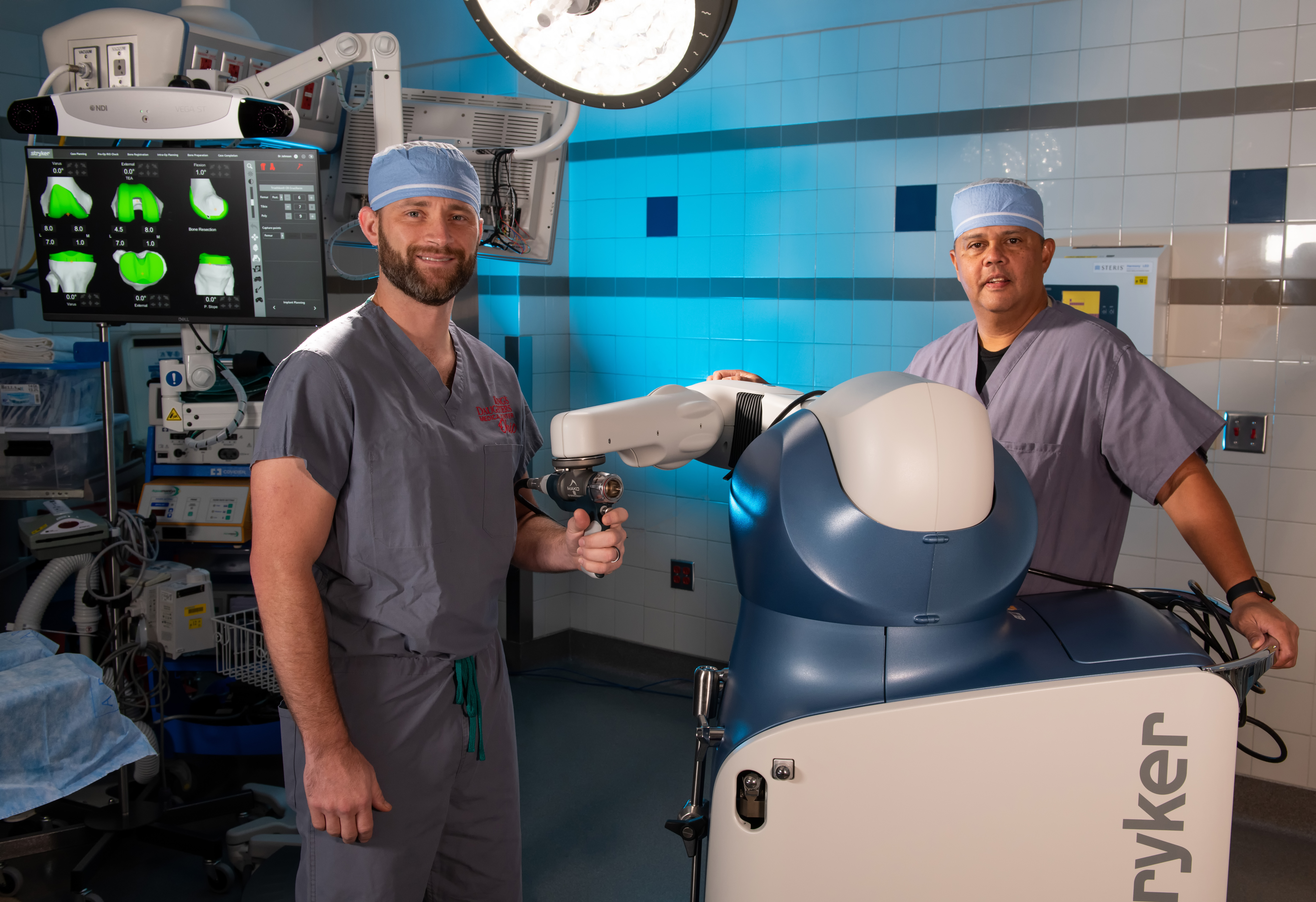 ​Each patient is unique and can experience joint pain for different reasons. Pain from arthritis and joint degeneration can be constant or come and go and can occur with movement or after a period of rest. Knee replacement surgery can help relieve pain and restore function in severely diseased knee joints.
The Mako Robotic-Arm Assisted Surgery System is a revolutionary new procedure that approaches total knee replacement like the unique individual you are.
How the Mako System works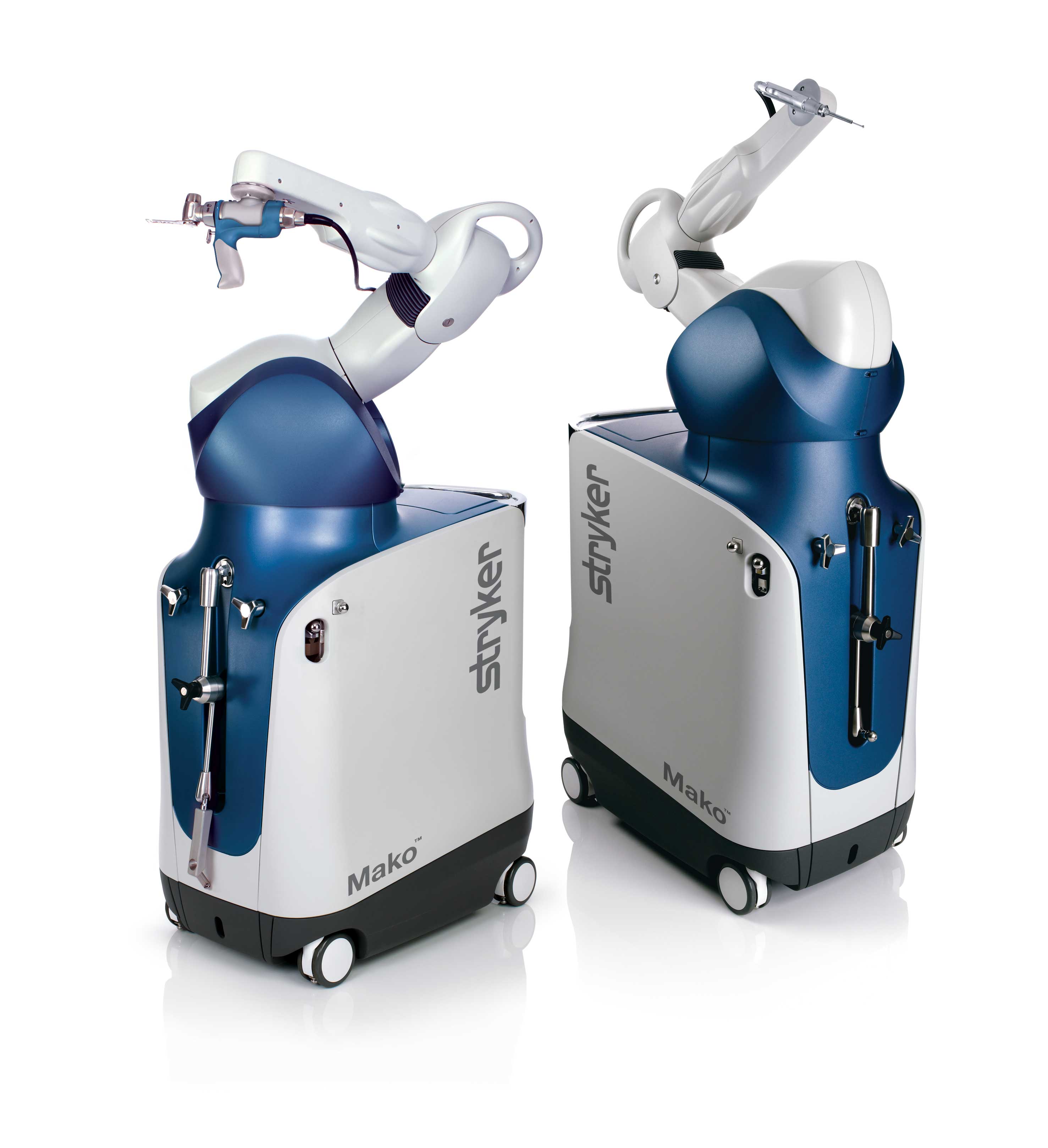 ​Through CT-based 3D modeling, orthopedic surgeons Gerry Trinidad, M.D., and Brock Johnson, M.D., use the Mako Total Knee application to create a personalized surgical plan and identify the implant size, orientation and alignment based on each patient's specific diagnosis and unique anatomy. During surgery, he can validate that plan and make any necessary adjustments while controlling the robotic arm to perform the procedure.
"The Mako System is a true game changer in joint replacement surgery," said Trinidad. "This is a patient-specific procedure. Everybody's different. By using the Mako, we're able to make the knee fit the patient as opposed to the patient fitting the knee. It's exciting that this type of technology is now available to our patients right here in Portsmouth."
The Mako System offers tremendous benefits to patients. The surgeon is able to make more precise incisions, helping to preserve healthy bone and protect soft tissue and ligaments. This leads to improved outcomes and, potentially, longer-lasting knee replacements.
To learn more about this procedure or to find out if you are a candidate, please call our office at (740) 351-0980.
Dr. Trinidad sees patients at King's Daughters Portsmouth Orthopedics and Sports Medicine, located at 1729 Kinneys Lane, Suite 102, and at King's Daughters Medical Specialties Jackson, located at 14395 St. Rt. 93. To schedule an appointment, please call (740) 351-0980.